Starting this February, PS 889 has graciously invited us at EzraGuitar to integrate a small taste of our greater Collaborative Arts Program into the PS 889 After School day! This will give students the opportunity to deepen their artistic education and explore music through a variety of new angles; beginning with group guitar instruction and a unique approach to theatre arts!
Join Us for After School Classes Starting February 7th!!
EzraGuitar is a guitar program designed to give kids the opportunity to study with some of the greatest classical guitarists of this generation, while using a method of learning designed especially for them. Our group classes are the core of the EzraGuitar method. These classes are built on the philosophy of Maoz Ezra, that music should be taught in the "language of children" and tailored to their natural abilities. By studying with this method and philosophy, it is our goal that children will connect to music making in a natural and organic way. Through creative games and ensemble work, children will leave each lesson with a sense of accomplishment and musical knowledge that will remain with them as a foundation for any future musical endeavors!
Students will need their own guitar for class. Click below for EzraGuitar's full line of high quality, fractional sized guitars for children, our unique return policies, and guitar upgrade services for EG students.
Guitar Purchase, Return and Upgrade Policies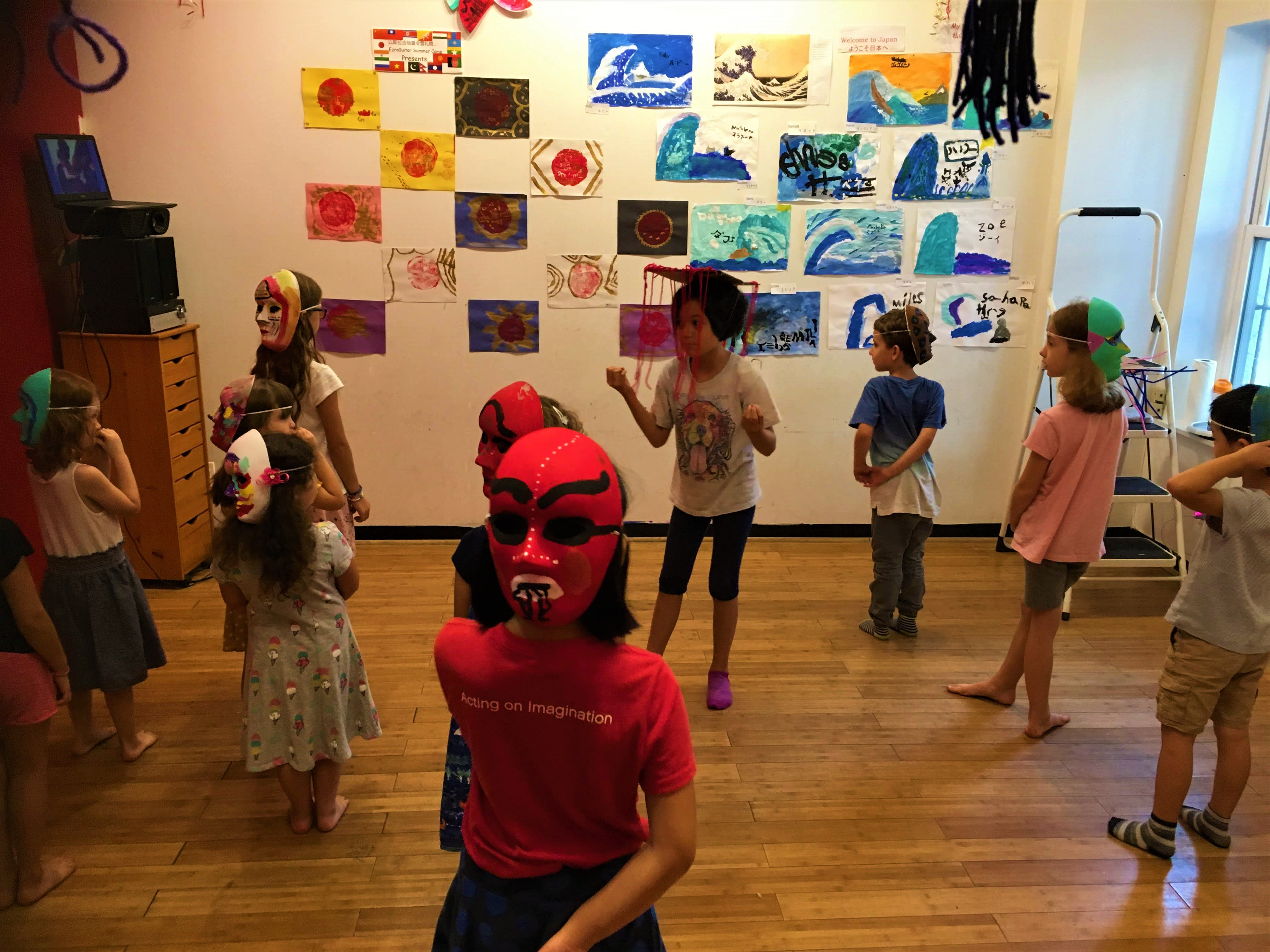 EzraGuitar has been offering in-school after school residencies since 2008 throughout New York City, Westchester and Orange Counties. Currently serving over 400 students throughout Brooklyn and Manhattan. As our program has grown, so has our mission to provide the highest level of guitar and collaborative arts instruction possible! Over the past 6 years, we have been using our Ditmas Park studio as a "test kitchen!" cooking up new and inventive ways of presenting the big question "What is Art?" to our students, having them explore the myriad of answers through as many different artistic mediums as possible! This "test kitchen" has unfolded to become our After School Enrichment Conservatory and now, as we jump into our 2nd decade…we are taking it on the road and bringing these new classes to schools like PS 58, PS 10, PS 11, PS 29, and now, PS 889!
Register for Guitar, Theatre or Both Classes!
Group Guitar Classes!
Theatre Arts Classes!
"Developing Musicality Through Theatre Arts" In this class students will explore the music found within language and movement. "Timing," on stage is something that is mastered by understanding the unsung rhythm and melodies within the telling of a story. Great theatre is achieved when all players work in concert with each other to create a phenomenal symphony of emotion and drama!
Sign Up for GUITAR + THEATRE and Receive a Discount!
Meet Our Guitar Faculty and Collaborative Arts Staff!
It is such a great program that Maoz runs - amazing to see such great results so quickly!

Maoz Ezra's classes are very well structured. My son came home and 'performed' for our family after learning the "Old MacDonald" for the first time. This is after just a few 30 minute classes. Maoz is very patient and spends time individually with each child in the class. My son is really gaining a wealth of musical knowledge from this fabulous class!

My daughter has grown up in EzraGuitar's After School since 2014. I couldn't be happier! I recommend any of their programs to friends!
EzraGuitar at PS 889